For so the Lord has commanded us, 'I have appointed you as a light to the Gentiles, That you may bring salvation to the end of the earth.'
– Acts 13:47
Dear valued resellers and distributors of Ascension titles,
Thank you for partnering with Ascension in our mission to unveil the majestic truths and profound beauty of the Catholic Faith, offering a transformative path to fulfillment and authentic happiness.
Scroll down 👇 to explore the Ascension Catalog of acclaimed, widely recognized titles and authors that Catholics already know, trust, and love.
ONLINE ORDERING - COMING SOON!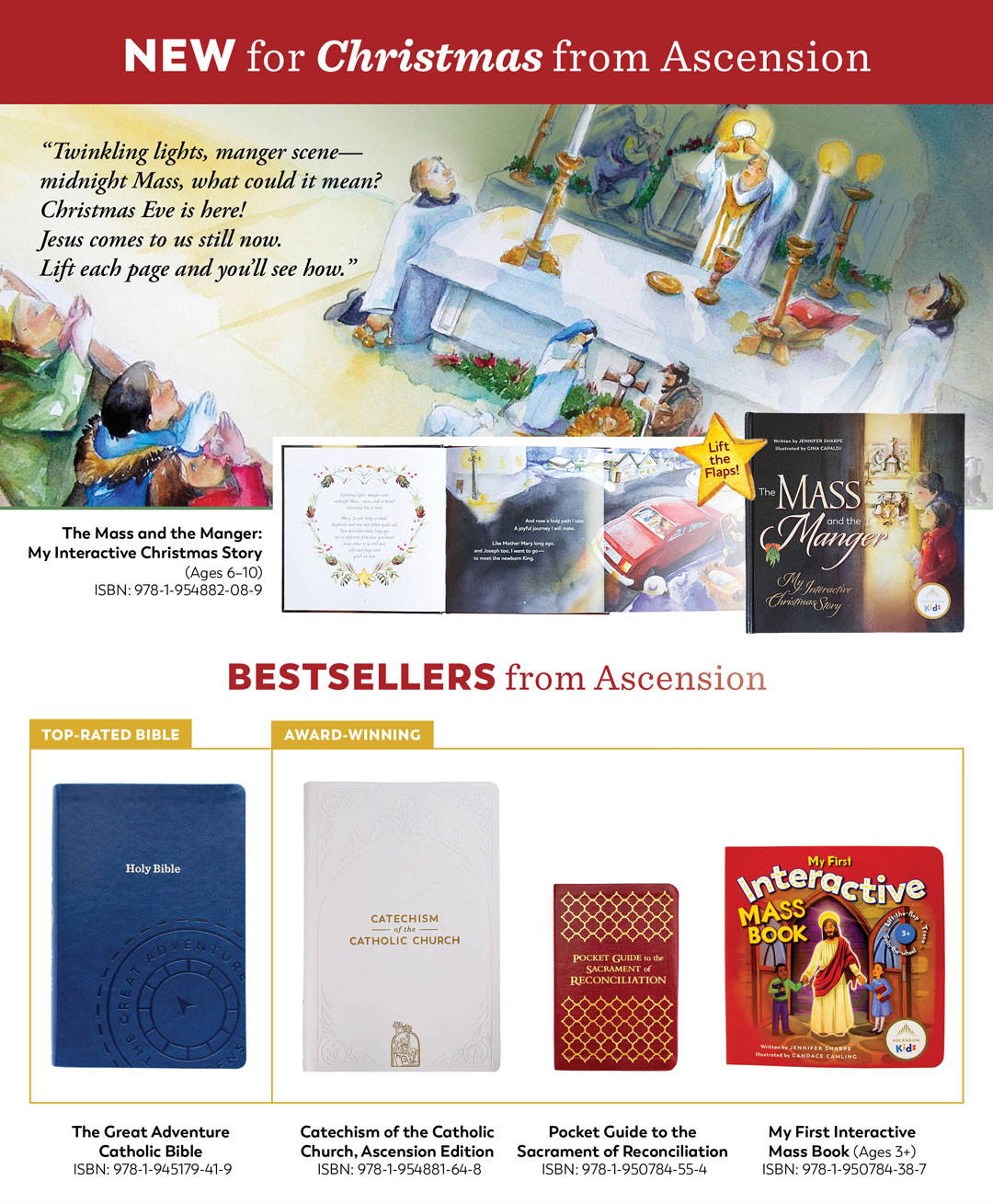 Explore the Ascension Catalog
Featuring best-selling titles like The Great Adventure Bible (over 400,000 print copies sold) and our brand-new Catechism of the Catholic Church, our wide array of offerings for adults, young adults, and children is bound to contain something you love.
Key features of Fall/Winter:


Table of contents

page to aid your navigation

Book categories

including bestsellers, new, and upcoming offerings

Detailed information

about each Ascension book including title, author, ISBN, retail price and relevant accolades

Ordering information

for US and international orders
Stay up-to-date on the latest catalogs from Ascension!
AVAILABLE NOW FOR CHRISTMAS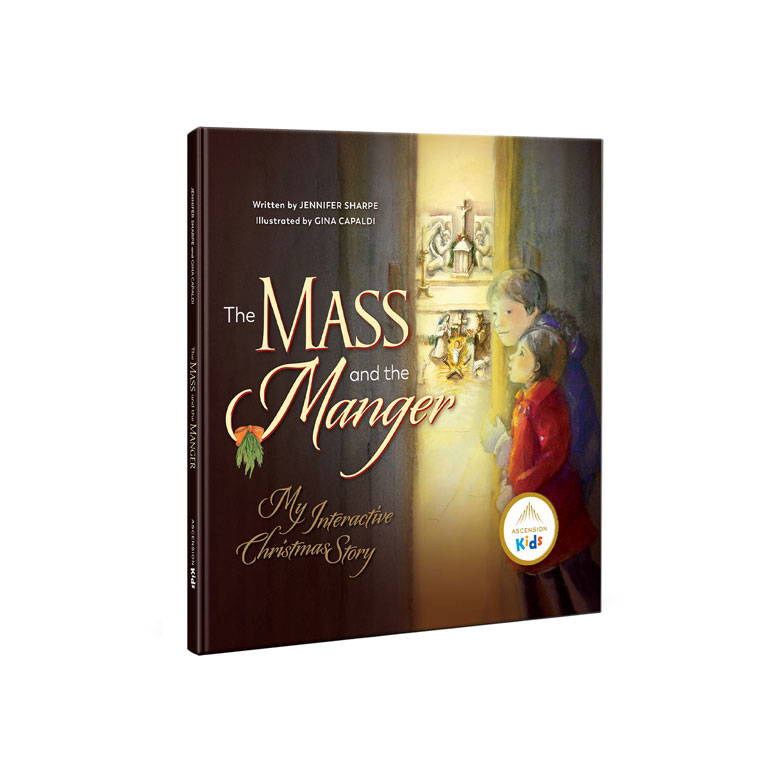 The Mass and the Manger: My Interactive Christmas Story
(Ages 6–10)
Order at 1-800-376-0520 or email resellers@ascensionpress.com. Please contact resellers@ascensionpress.com for reseller and distributor discounts and international sales information. Our team is ready to assist you with any inquiries, provide additional information, and ensure a seamless ordering experience.
Ascension titles are also available from Ingram and Baker & Taylor.