Has Ascension's free media strengthened your faith?
You can now offer ongoing support for this content with a recurring gift.
Newly Revised 10th Anniversary Edition

A Biblical Walk Through the Mass
by Dr. Edward Sri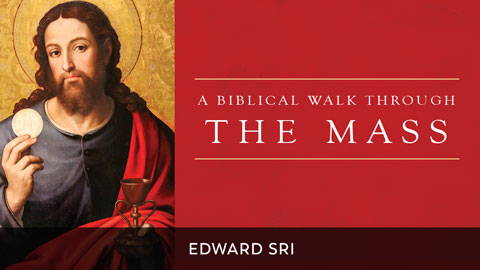 Discover the Beauty and Riches of the Mass
The Mass is nothing short of amazing. Through it, we encounter God in the most intimate way possible as we hear him speak to us in the Liturgy of the Word and as we receive him Body and Blood, Soul and Divinity in the Holy Eucharist.
The words, the gestures, and the rituals of the Mass are rich in meaning. Everything we say and do in the Liturgy is steeped in biblical language. A Biblical Walk Through the Mass explores the extraordinary biblical roots of the Liturgy and reveals what it all means and why it all matters. This fascinating tour of the Mass will renew your faith and deepen your love for and devotion to the Holy Eucharist.
Engage with Your Faith Daily
Join us on Facebook & YouTube to see the faces you know and love lead us in daily devotions, prayers, and live talks!
Sign up to get the first look at
Ascension's newest programs and offerings!