Bringing the Bible Back to Catholics
Bible in a Year™
podcast downloads
Great Adventure Bibles shipped
Catholics in small groups
this year
In 2021, Ascension brought the Bible back to millions of Catholics with The Bible in a Year podcast. With the USA's #1 religious podcast, the most popular Catholic Bible, and best-selling Catholic Bible study, if you're looking for biblical confidence, knowledge, and relationship, you're in the right place.
The Bible in a Year podcast
available now on YouTube!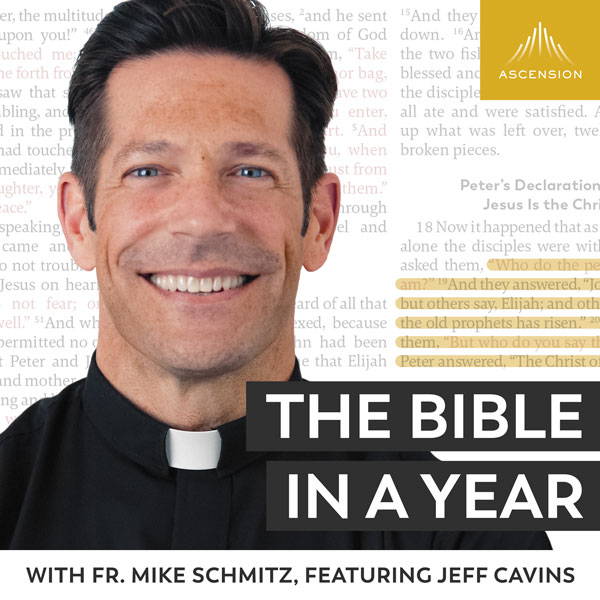 Visit our Ascension Presents YouTube channel to follow along with The Bible in a Year podcast.
The Great Adventure Catholic Bible, Paperback Edition
Understanding the Bible Timeline is key to understanding the most popular Catholic podcast, Bible, and Bible study in the English-speaking world. If you're looking to understand this breakthrough system, try one of the links below.
Looking to bring biblical transformation to your parish or family but not sure where to get started? No problem! Click one of the links below to see one way to get started.
Essentials for Catholic Bible study