Home > Catholic Faith Masks

Spread the Word without saying a word.
*Limited quantity available.*

In a time when social interactions are limited, it can be hard to communicate God's love to others. Now, everyone can evangelize (even the youngest Catholics)!
These moisture-wicking masks have been printed with iconic Catholic images such as the Sacred Heart, the Chi-Rho, and the dove. Perfectly designed to give peace and show love to everyone who sees the symbols.
Whether in the grocery story or at school, these masks spread God's love in uncertain times.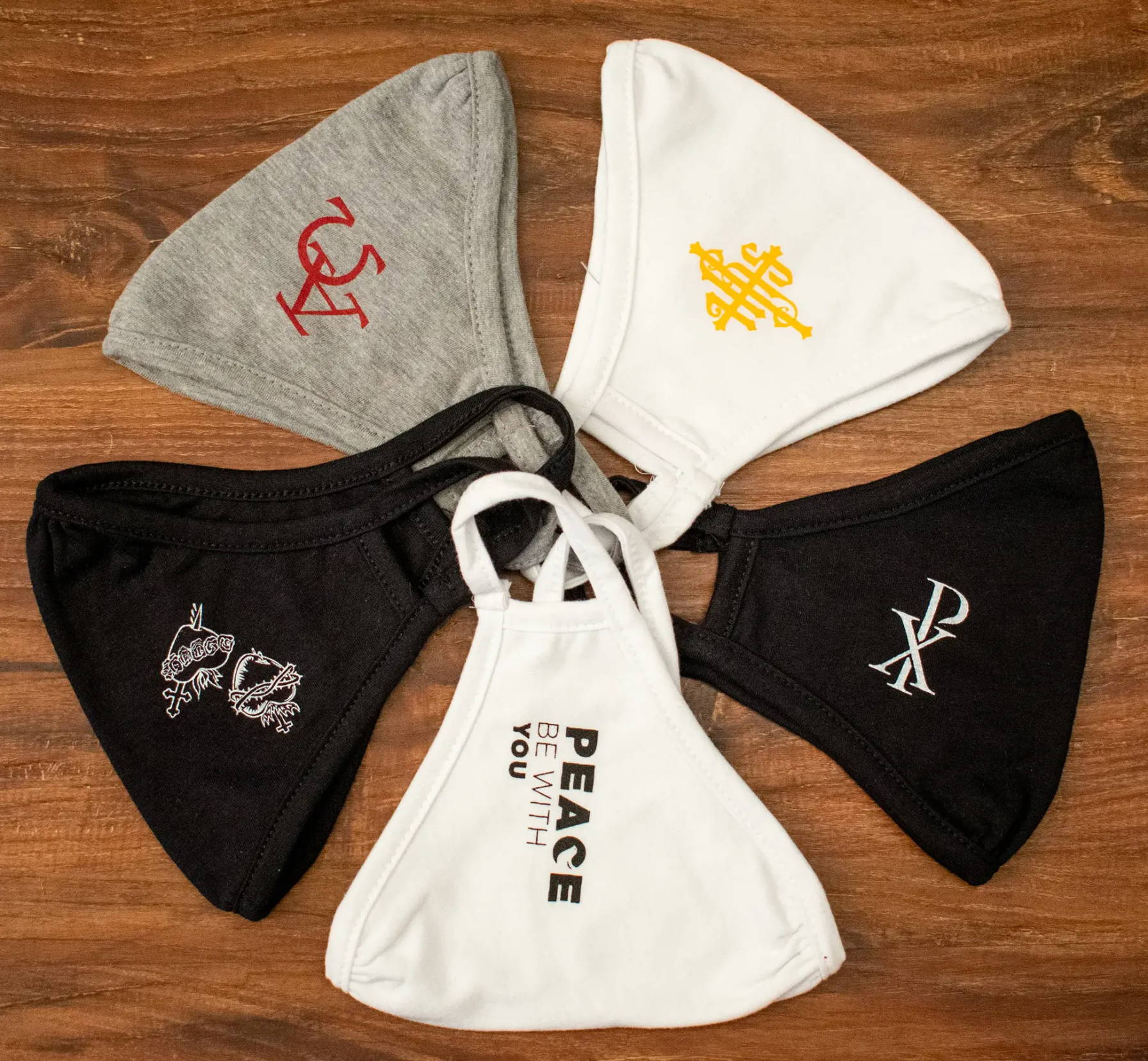 See All of the New Masks!