Check out Fr. Josh's Spotify playlist!
Join the Ask Father Josh mailing list to get access to the official "Ask Fr. Josh Playlist" featuring Fr. Josh's favorite songs to sing to, pray with, and jam out to.
Text ASKFATHERJOSH to 33-777 or fill out the form below.
Submit your questions to Fr. Josh!
Got a question about the Catholic faith? Use this form to submit your question to Fr. Josh, and he may answer it in a future episode!
---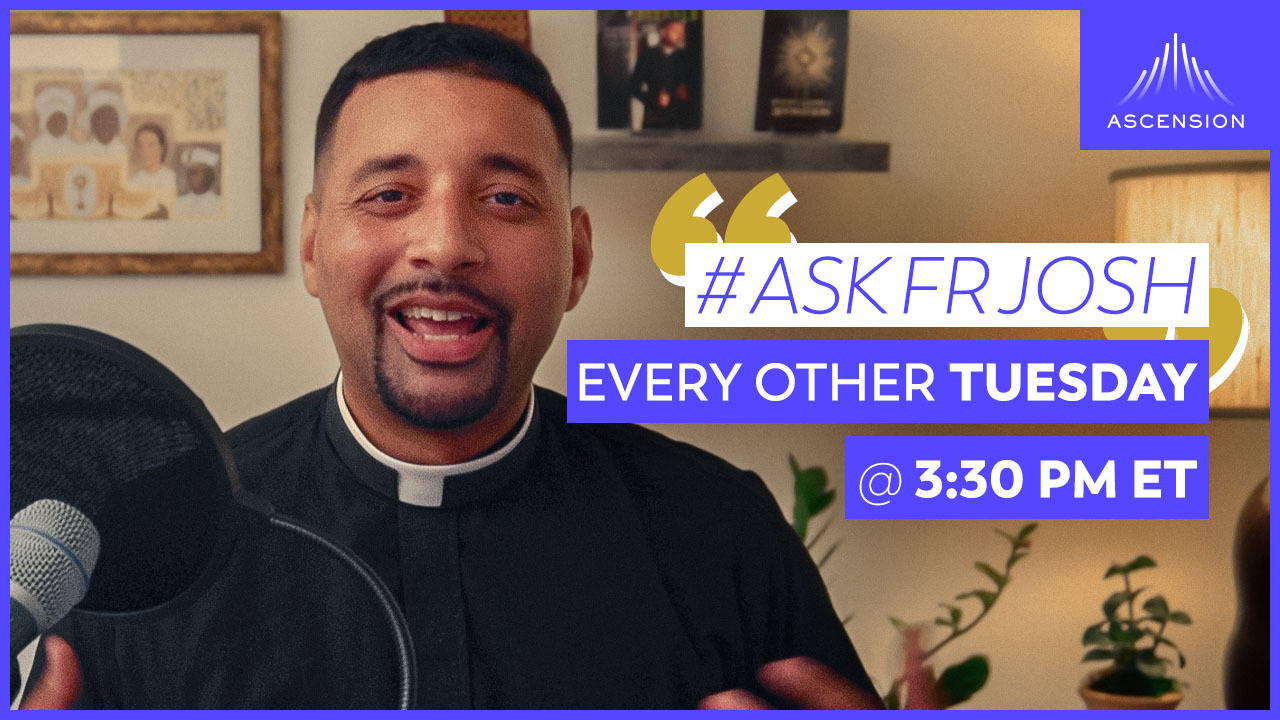 Ask Father Josh is also on the Ascension Presents YouTube channel!
Get honest answers about the Catholic faith.
Fr. Josh Johnson helps you navigate the tricky times in life when our Catholic faith doesn't give you an easy, "fill-in-the blank" answer. Each episode, Fr. Josh will address three to four of your questions. He'll cover everything from Catholic teaching to moral dilemmas to relationship advice.
Listen and subscribe (it's free!) to Ask Father Josh using your favorite podcast app: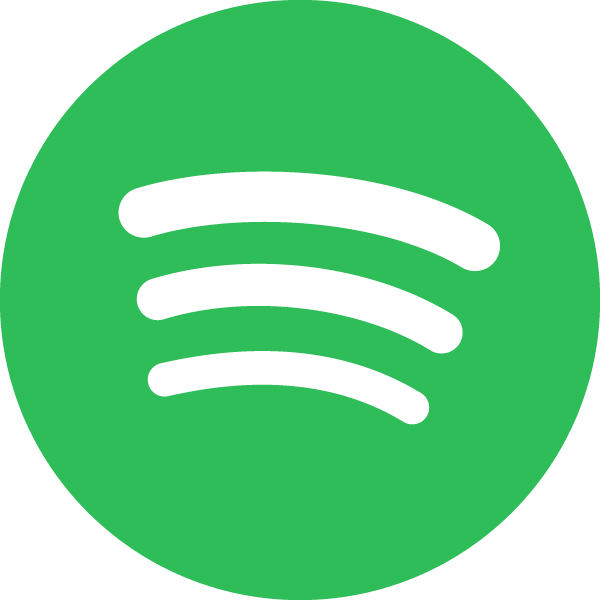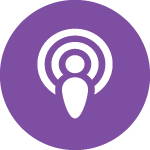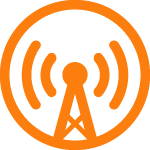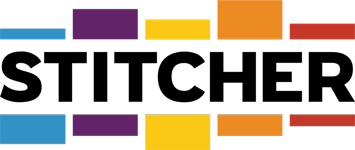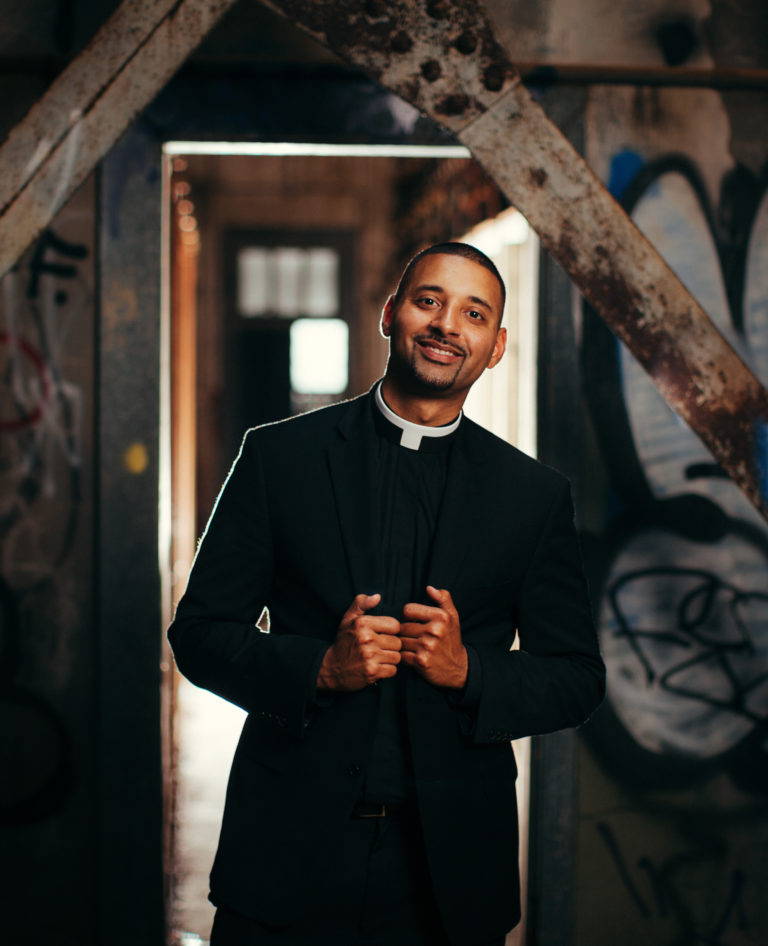 After powerfully encountering Jesus in the Eucharist as a teenager, Fr. Josh Johnson dedicated his life to becoming a wholehearted disciple of Jesus Christ. Ordained for the Diocese of Baton Rouge in 2014, Fr. Josh has dedicated his priesthood to inviting all people to become saints in their walk toward eternity. He serves as the vocations director for the Diocese of Baton Rouge, as well as pastor of Sacred Heart of Jesus parish.
Fr. Josh travels widely as a speaker at conferences, retreats, and youth events. He is well-known for his popular Ascension podcast Ask Father Josh as well as his Q&A video show on the Ascension Presents YouTube channel, the largest Catholic channel in English. Additionally, he has written several books with Ascension, including the best-selling Pocket Guide to Reconciliation (co-written with Fr. Mike Schmitz), and has contributed to several Ascension faith formation programs, including Altaration: The Mystery of the Mass Revealed and the Rejoice! Advent series.
What Catholics are saying about Ask Father Josh

Based on 2,200+ reviews on Apple Podcasts

Such a good, faith-filled podcast
Father Josh is one of the best explainers I have heard on the internet. He makes things funny and answers every question in a thoughtful way. I always walk away having learned more about my Catholic faith!

Best Catholic Podcast - Fr. Josh is awesome!
I have been a Catholic for 32 years and find Fr. Josh's podcast extremely valuable. His advice is solidly Catholic, loving, do-able and "real world" applicable. The world needs more Fr. Josh!

Thank you Fr. Josh for your very clear and helpful answers to questions! You are always uplifting!

Spreading the gift of God
I am a new listener of Fr. Josh and love the messages he speaks about God. It has enriched my daily journey to be a better Catholic and to put God's word into action. I recommend this podcast wholeheartedly! Thank you, Fr. Josh!

One of my favorite podcasts!
Father Josh is so insightful and knowledgeable of the Catholic faith! He breaks down each answer so it's digestible and easy to relate without passing judegment on the reader or question. I laugh every episode with his quirky songs and stories. Highly recommend for any person wanting to grow their faith!

A fun deep dive into Catholicism
Father Josh is the greatest! He is so relatable and funny (love his glory stories and especially his singing!) and I'm having so much fun learning about my faith. I'm finding out there's so much I don't know and this podcast has been so enlightening. Father Josh doesn't shy away from the difficult topics. He's made me believe that I can be a saint. Take a listen—I believe he can inspire you, too.
See more from Fr. Josh Johnson